Emergency Preparedness – El Niño

At Montecito Bank & Trust, we believe it is part of our responsibility to play a meaningful role in promoting emergency preparedness in the communities we serve. In preparation for the forecasted 2016 El Niño season, we have implemented and tested emergency and business continuity plans to ensure personal and operational safety at our locations during a disaster. One of those key trainings occurred during National Preparedness month in September 2015, when our Incident Management Team reviewed a "Flood Scenario" in anticipation of El Niño. We also conducted a "Disaster Preparedness" survey of our employees and provided helpful tips that we wanted to share with the community. We even engaged some of our employees' children in the process!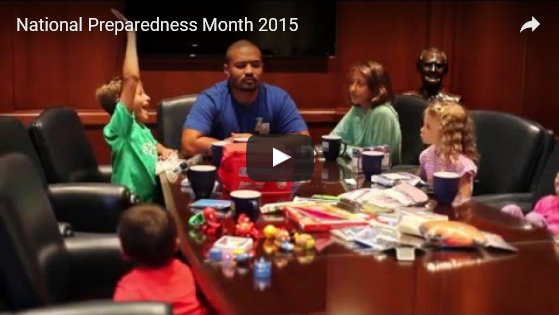 Because a disaster can strike anywhere and at any time, the below tips and resources can help keep you and your household safe during this rainy season:
Prepare an Emergency Communication Plan to ensure you can communicate with immediate family or close friends, as you may become temporarily separated.

Select an out-of-state contact person in the event that local calling is not possible due to service overload.
Designate at least one place that serves as an emergency meeting point.

Build and Maintain a Disaster Preparedness Kit that you can keep at home and in the car.

Make sure that supplies are adequate for members of your household.
Check the kit regularly to make sure used items have been replaced and that the supplies have not expired.

Check Your Location to Determine Your Flood Risk and plan your commute to avoid problematic areas.
Review Your Flood Insurance Coverage with your insurance agent to see what your policy actually covers. It's important to ensure that your property is documented, e.g. receipts, photos, serial numbers, etc.
Subscribe to Emergency Alerts from Local Agencies.
Protect and Safeguard Important Documents. Ensure that important original documents are scanned, stored in a protective container, or bank safety deposit box, including:

Birth Certificates, Social Security cards, Passports, etc.
Contracts or Agreements, Titles, Deeds, etc.
All Health and Medical Insurance Documentation.

Download additional informative mobile apps.