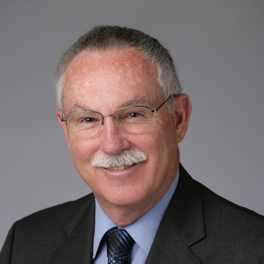 Clyde has over 47 years of experience in commercial real estate and construction lending, and is responsible for Montecito Bank & Trust's construction loans, affordable housing loans and commercial real estate loans.
Bachelor of Science in Accounting from San Diego State University, Master of Science in Finance from Cal State Northridge, Certificate in Engineering Management for Construction from UCLA's School of Engineering. He also holds professional licenses as a Real Estate Broker and General Contractor.
Served in the US Navy and was awarded with Meritorious Unit Commendation for service in the Mekong Delta, and a Vietnam Veteran.
Currently serves on the Girls Inc. of Carpinteria Finance Committee, is a Past President of Girls Inc., Past President of the Carpinteria Lions Club and is currently the Club's Treasurer, is a Board member for the Carpinteria Loins Community Building Association, and volunteers for Carpinteria Beautiful and serves as Treasurer, Board member of the Carpinteria Valley Museum of History, Board member for the Carpinteria Chamber of Commerce, member of the Citizens Oversight Committee for the Carpinteria School District's $90MM school bond, and a loan committee member for the Santa Barbara County Capital Committee (affordable housing loans/grants).
Lives in Carpinteria with his wife and has three children and eight grandchildren, six of which have attended Carpinteria schools.